December 2009
Sustainability Compliance…Threat or Opportunity?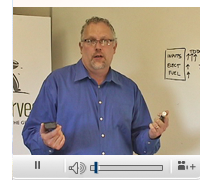 Food companies are asking SureHarvest, what is Walmart's Sustainability Index all about? Is this just another compliance hoop we have to jump through? Will Walmart pay us more for sustainability? Dr. Jeff Dlott takes on these questions and raises another - Is there value in complying with Walmart's 15 questions? View this ChalkTalk with Jeff presentation where he evaluates the opportunities to improve efficiencies and save money that are available when complying with a buyer's request.
Harvard Business Review: Sustainability as Innovation Driver
The September 2009 issue of Harvard Business Review includes an article titled "Why Sustainability Is Now the Key Driver of Innovation" that is worth reading. The authors argue that "only companies that make sustainability a goal will achieve competitive advantage. That means rethinking business models as well as products, technologies, and processes." Also included is a 5-stage process of innovation based on sustainability that provides a useful framework for companies considering a sustainability strategy.
Certification Validates Sustainability Claims

Certification assures buyers that sustainability claims are based on scientifically-credible standards and verified by a third-party auditor. When DFV Wines of Lodi, CA announced its newest release, 181 Merlot, they included the story of how 181 Merlot is made from grapes grown on its Clay Station farm, which is "sustainably farmed based on the Lodi Rules and is certified by Protected Harvest, an environmental non-profit organization that endorses farmers' use of stringent environmental farming standards. The process of certification requires data collection to prove claims. DFV Wines Clay Station Vineyard is farmed by Robert Pirie of Colligere Farm Management who records his farming activities with SureHarvest Farming MIS. Certification was reported in The Packer as a key sustainability tool by SunWest Fruit, Co. who markets their citrus under the Zeal™ brand, also certified by Protected Harvest.
Stewardship Index Pilots Receive $630,000 Grant.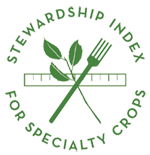 The Stewardship Index for Specialty Crops (SISC) performance metrics are about to be pilot-tested with funding support provided by a USDA Conservation Innovation Grant. The grant will be used to complete and pilot test the draft metrics across thirteen impact areas. Organizations providing in-kind matching funds include Driscoll's, Del Cabo, National Potato Council, Sodexo, Stemilt Growers, SunWest Fruit Co. and Wada Farms. "We'd like to have a diversity of pilot participants from across the growing regions of the U.S. and throughout the supply chain. The Coordinating Council is committed to testing what does and dosen't works, and how to make sustainability performance metrics useful to buyers and growers," according to SISC co-founder Jeff Dlott. To join the effort, go to www.stewardshipindex.org.
CDFA Funds Sustainability Initiatives in Almonds, Pears, and More.
The California Department of Food and Agriculture awarded more than $600,000 to support several sustainability initiatives in which SureHarvest is a key collaborator:
Almond Sustainability Initiative, $345,000. An integrated water and nutrient resource management project in collaboration with the

Almond Board of California

to provide industry-wide outreach, benchmarking and decision-making tools to help increase almond grower water and nutrient resource use efficiency.
Pear Pest Management Research Fund, $75,000. A sustainable practice benchmark program for the

California Pear Board

including grower survey assessments, benchmark reports and industry outreach and education.
Multi-Commodity Sustainability Practices Program, $185,400. A collaborative with the

Great Valley Center

and Sustainable Conservation to develop a sustainable practices program strategic plan and template of practice areas in common for use by multiple specialty crop commodity groups.
We're Growing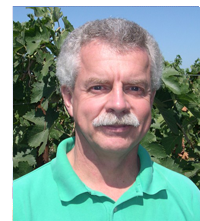 To keep up with the increasing demand for sustainability solutions, we've added two new talented members to the SureHarvest team: Dr. Cliff Ohmart as VP of Professional Services and Lee Friedman, Esq. as Senior Analyst. Cliff served as Sustainable Winegrowing Director at the Lodi Winegrape Commission for 13 years where he co-authored the Lodi Winegrower's Workbook, the precursor to the Sustainable Winegrowing Program workbook for the California Sustainable Winegrowing Alliance. Cliff's early work with technology was the inspiration for SureHarvest Farming MIS when he designed in 1990 what was likely the first computer database system for commercial pest management, including programmable hand-held data loggers for in-field data collection using barcodes.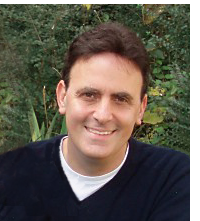 With an office in Maryland, Lee Friedman is leading SureHarvest's projects on the East Coast, including the Clean Stream Dairies project, a joint Environmental Defense Fund-SureHarvest initiative working with dairy farmers in the Chesapeake Bay region. Lee is leading SureHarvest's efforts on a farm water quality assessment and energy audit program connected directly to economic incentives and rewards. Lee holds a B.S in Business Administration from the University of New Hampshire and a J.D. from Lewis & Clark Law School in Oregon.